About Us
Galata Coins was established in 1971 in Wolverhampton. It sold ancient Greek, Roman and Byzantine coins. It eventually incorporated the coin dealing activities of Paul Withers which included hammered coins, world coins, tokens, medals, numismatic books, etc. Nowadays it is a partnership of Paul and Bente Withers. It all began when Paul gave up teaching in 1973, since when we have been full-time dealers in coins and numismatic books. We like to think of ourselves as being specialists in being non-specialists. Although we do not claim to be specialists in any particular fields, and apart from thinking that we know a little about coin-weights, 19th-century copper tokens, and medieval halfpennies and farthings, we sometimes offer a better selection of some coins than many who do claim to be specialists.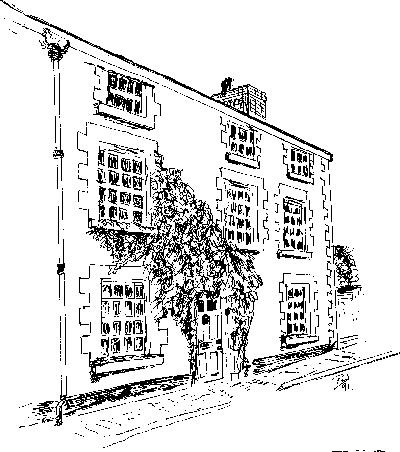 Our house, a former pub, my drawing of which can be seen opposite, was built before Colombus set sail. It is stuffed with our ever-growing personal library of 5000+ numismatic books. We moved here, to Llanfyllin, in the wilds of Mid-Wales, in 1991, to semi-retire and get away from urban nastiness. Llanfyllin is a tiny town, population around 1400, in Montgomeryshire, one of the most beautiful parts of Wales. It is only on the way anywhere if you are going back.

Visitors are generally welcome, but please ring first so that we can find out what you want to see - or let you know whether we have what you are looking for.

If you have made an appointment for a particular time, please keep to it, or if you cannot, please let us know. Why? Firstly because it is courteous to do so, and secondly, we will have organised our schedule for that day around your visit. We may also have arranged to see someone else - or have arranged to go out and have to be somewhere at a particular time. Those who fail to keep an appointment, especially if they do not let us know, may not be welcome again.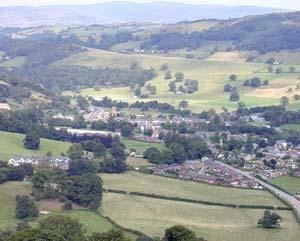 For many years we used to produce 'Sacra Moneta' our printed catalogue of new and secondhand numismatic books and ancient and modern coins and tokens for sale. Alas, this has become uneconomic to print and distribute, so these days we operate via this website.
We are interested in almost the entire spectrum of numismatics from ancient to modern. We collect : coins of India, coin-weights of the world, weights and scales, 19th-century copper tokens, so-called brothel tokens, numismatic books, books on cookery, and chemist's glass measures.
You will find our names in many books, some that we have printed, some that we have designed, or for which we have done the photography, or have helped in other ways. To give one example, take a look at the index to the reprint edition of Forrer's Biographical Dictionary of Medallists.
Paul is a fellow of the Royal Numismatic Society, a member of the British Numismatic Society and a member of the Oriental Numismatic Society. Bente is a member of the British Art Medal Society.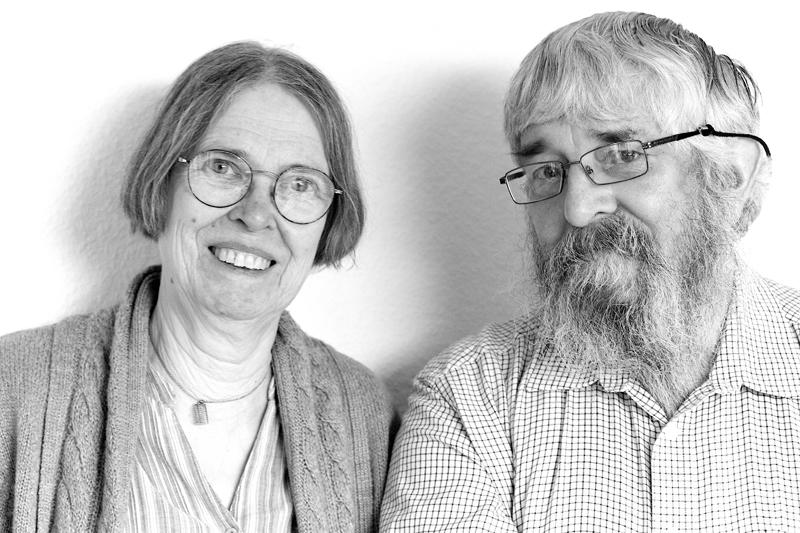 Some people feel happier when they know what the people with whom they are dealing look like. Well, here we are, revealed for all to see.
We too are collectors. We are members of the Royal Numismatic Society, British Numismatic Society, Oriental Numismatic Society and the British Art Medal Society. We understand the needs of the collector.
Galata Print Ltd also publishes Numismatic Books. We are the authors of many publications on coins and tokens.

In 2000 we were awarded a bronze medal by the AIPN for our book on 19th-century copper tokens. The Galata Guide to the Pennies of Edward I & II was awarded the Royal Numismatic Society's Lhotka Memorial Prize in 2006, The Token Book won the same Prize in 2011, and in 2010 the British Numismatic Society awarded us the J J North Medal for our services to numismatic publishing.