---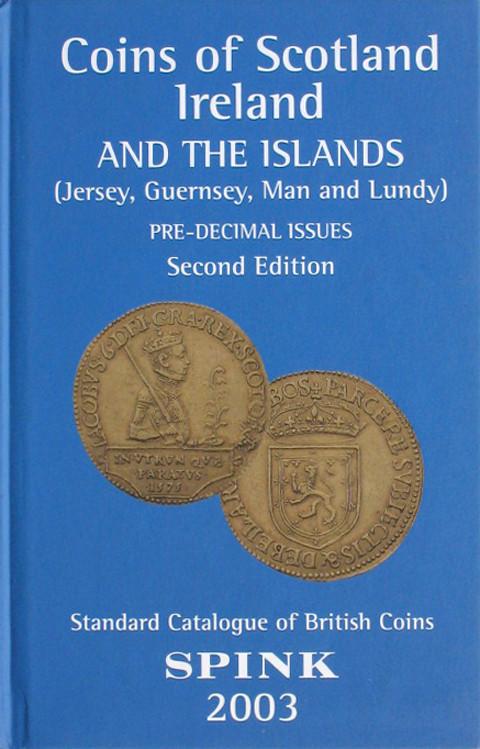 Coins of Scotland, Ireland and the Islands. Standard Cat. of British Coins - Vol 2.
---
Spink 2003  2nd ed.   219pp Illustr. throughout. Priced. 
Recently publ. research has been incorporated and many new varieties in the scots series are listed for the first time.  Proof coins in the irish section are incorporated into the main text and new varieties of gunmoney have been added.  If you are wondering why this is smaller in size than the previous edition, only pre-decimal coins are listed - leaving out all the pseudo coins from the Isle of Man, etc. 
Updated valuations. 
New  
---
The contents of this website including images are Copyright 2020 Galata - All Rights Reserved.
The item has been added to your basket