---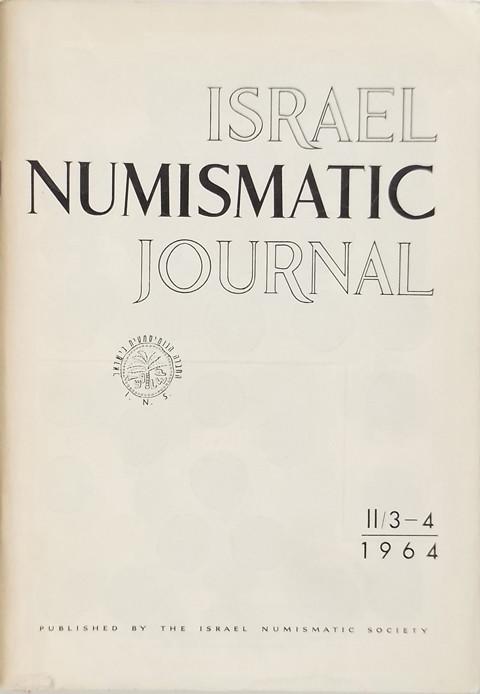 Israel Numismatic Journal. II / 3-4 1964
---
Published by the Israel Numismatic Society. 1964. PB 67 pages + 8 plates, including the front and rear covers. Papers include:
A New Coin of 'Yehud'. New Denominations in Ancient Jewish Coins. The Amphorae on the Coins of the Jewish War. The 'Bronze Shekel'. The Plant on the Reverse of the `Thick' Shekels. A Hoard of Antoniniani of Late Roman Emperors from Tiberias. Some Byzantine and Arab-Byzantine Coins from Palaestina Prima. A 14th Century Hoard from Tiberias. The Mamluk Coins. 10 Pfennig Bank-Notes of the Lodz Ghetto. CHRONICLE: Activities of the Israel Numismatic Society. The Kadman Numismatic Museum. Numismatic News. Catalogue of the Israel Government Coins and Medals Corporation Ltd. (continued.) And more. 166 x 240mm.
Spine and part of cover slightly sunned, contents clean. From the library of Yasha Beresiner.
---
The contents of this website including images are Copyright 2020 Galata - All Rights Reserved.
The item has been added to your basket