---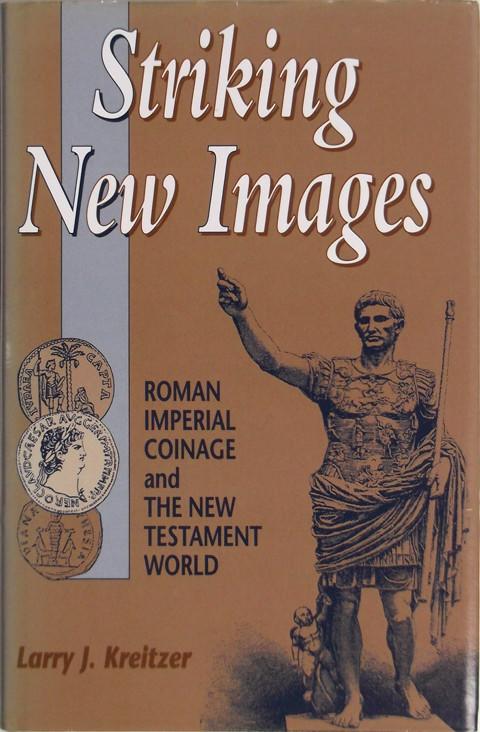 Striking New Images: Roman Imperial Coinage and the New Testament World.
---
Larry Joseph Kreitzer.  Published by Sheffield Academic Press, 1996. Journal for the study of the New Testament. Supplement series 134.  HB (blue cloth with silver-lettered spine and cover).  258 pages, illustrated with many line drawings of coins. 150 x 234mm  ISBN 1850756236   Spine of the dj is faded and shows signs of handling. The top is a little dusty, otherwise very good.
The eight chapters of this volume explore the contribution that numismatics can make to a serious investigation of the New Testament and its world. The first two chapters focus on themes connected with the reign of the Julio-Claudian emperors, the next three on aspects of the Pauline letters that may be illuminated by specific issues of Roman coinage, and the final three concentrate on coinage minted during the reign of Hadrian. There is a 15-page bibliography, and an index.
---
The contents of this website including images are Copyright 2020 Galata - All Rights Reserved.
The item has been added to your basket