---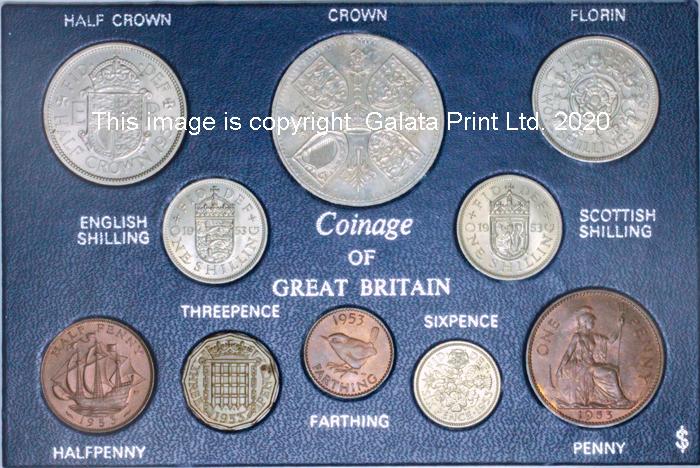 Coronation set of British Coins, 1953. 10 coins
---
10 coins in a plastic case.  The coins, all dated 1953 are as follows:  Coronation commemorative 5 shillings (crown), halfcrown, florin (2 shillings), 1 shilling (English), 1 shilling (Scottish); Sixpence, Threepence (3d), 1 Penny (1d),  Halfpenny (1/2d), Farthing (1/4d).  The coins to the halfcrown are from a 'plastic' set.  They are therefore technically uncirculated, though they are toned and the 3d has a small stain on both sides.  The plastic case has numerous stress cracks.
The cover of the case was removed prior to photography.  
Depictions of books (and coins) are images of the actual item offered for sale.  
---
The contents of this website including images are Copyright 2020 Galata - All Rights Reserved.
The item has been added to your basket