---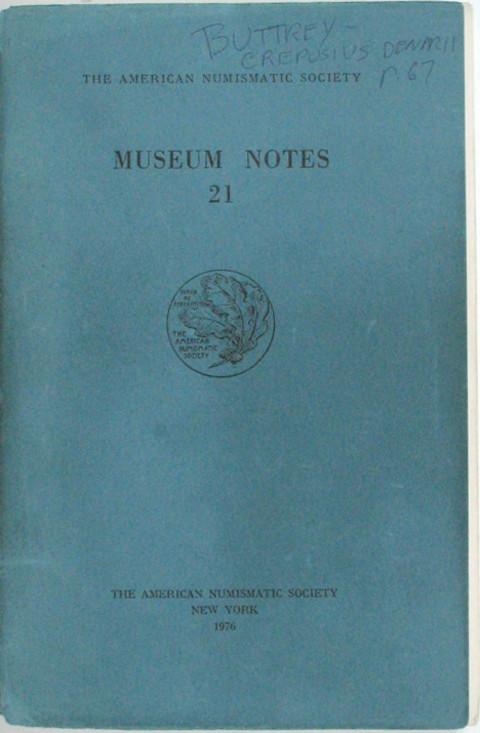 Museum Notes 21
---
American Numismatic Society, New York, 1976 PB 301 pages + 18 plates. 150 x 230 mm.
Index volumes 1- 20. A New Chronology for the Pre–Alexandrine Coinage of Sidon; Early Anonymous Folles from Antioch; The Delta hoard of Ptolemaic "Alexanders" 1896; The Denarii of P Crepusius; Merovingian CA Coinage; The Fars Hoard; etc.
The cover is about to part company from the text block and is very grubby. The T V Buttrey article on the Denarii of P Crepusius has many annotations and reworkings of the maths.
---
The contents of this website including images are Copyright 2020 Galata - All Rights Reserved.
The item has been added to your basket