---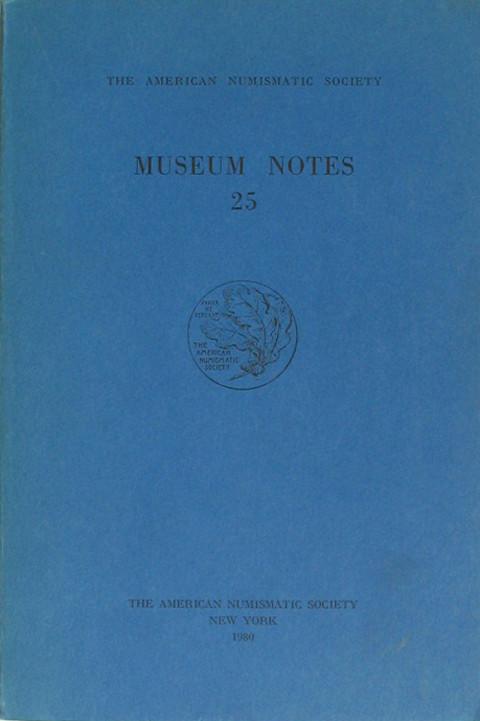 Museum Notes 25 American Numismatic Soc., 1980
---
PB  232pp + 23 pl. 
Further reflections on the Early Cistophoric Coinage. Jewish Friends and Allies of Rome.  A Hoard from Syria c/marked by the Roman Legions.  Three 7th-Cent Byzantine Gold Hoards.  Bull/Trisula Coin Issues of the 5th to 8th century from Arakan, Assam and Bengal:  A Revised Typology and Chronology.  Missing Die Probabilities, Expected Die Production and the Index Figure.
Spine faded, contents vg.
---
The contents of this website including images are Copyright 2020 Galata - All Rights Reserved.
The item has been added to your basket