---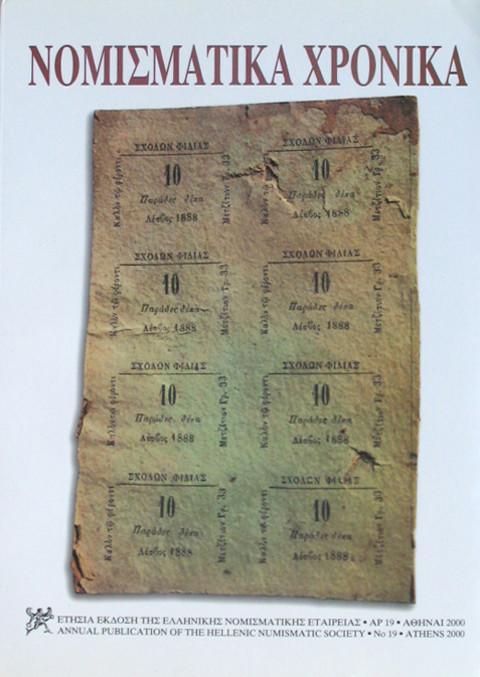 NOMIZMATIKA XPONIKA 2000
---
Hellenic Numismatic Society. PB 190pp
Bronze tetradrachms and drachms from Palairos, Akarnania. A hoard of coins from Thebes. Macedonian civic bronze overstrikes.  Zarbos and the cult of Zeus.  Inexhaustible Christodoulo.  Venetian Coinage in Crete.  More evidence about the local emergency 'coins' of Lesbos - etc.
Well-illustrated.  All have english summaries, or articles in english.    
---
The contents of this website including images are Copyright 2020 Galata - All Rights Reserved.
The item has been added to your basket