---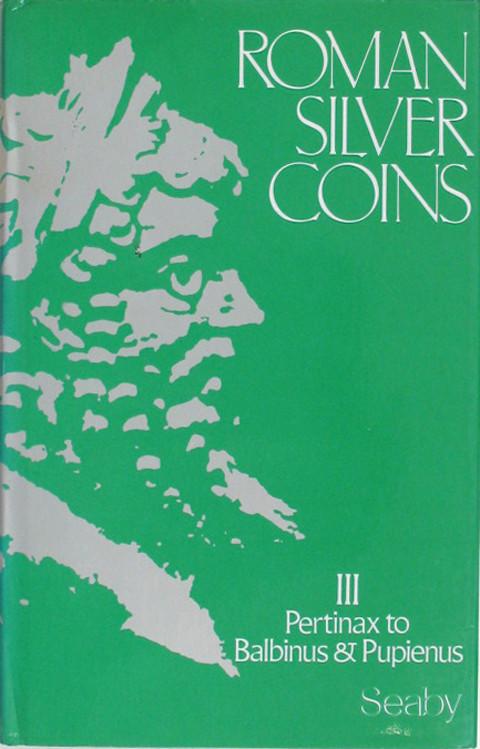 Roman Silver Coins. Vol. III. Pertinax to Balbinus & Pupienus. 1982.
---
Herbert A Seaby, revised and priced by David R Sear.  B A Seaby, London, 1982. 2nd revised (latest) edition.  HB (blue cloth with gilt-lettered spine) 168 pages.  Illustrated throughout the text with b&w photographs.  135 x 215mm.  Out of print. Spine of dj faded, otherwise very good and clean.
This covers the silver coins from 193 - 238 AD. and is part of a series of five volumes begun in 1952 by Herbert A Seaby dealing exclusively with the Roman silver coinage from the Republic through to Romulus Augustus.
It is based on the works of Cohen, so the coins are listed in alphabetical order of the reverse legends, which makes for fast and easy finding.  Volume 5, written much later than the others, is by Cathy King.
---
The contents of this website including images are Copyright 2020 Galata - All Rights Reserved.
The item has been added to your basket