---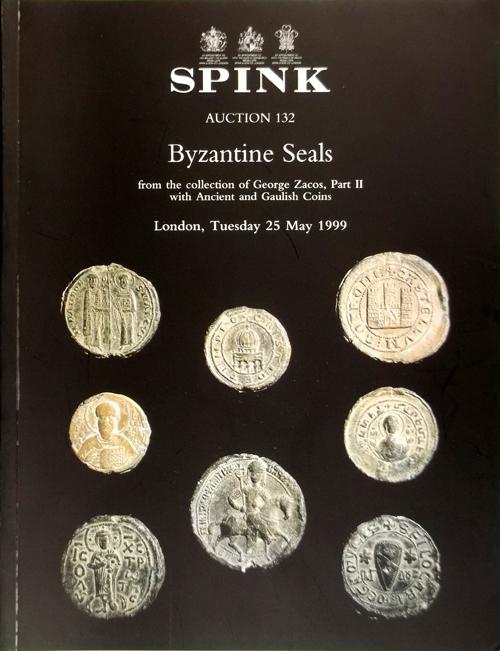 Spink 132. Byzantine seals, the collection of George Zacos. Part II
---
25 May 1999.  111 lots, all illustrated, some enlarged and in colour. 59 pages. 204 x 268mm. 227 lots of Byzantine seals. This portion of the collection includes a unique group of seals associated with the Eastern frontiers of the Empire. Includes Armeno-Byzantine seals which are of considerable historical importance. An exceptional collection with many choice and rare items.  There are also seals of the Crusaders and the Latin Empire of Constantinople. Seals of Antioch, the Cilician Armenians, and much more.  Also includes a collection of 72 coins of Celtic Gaul, and Greek and Roman coins.  Almost as new, with list of prices realised.   
Depictions of books (and coins) are unretouched images of the actual item offered for sale.



---
The contents of this website including images are Copyright 2020 Galata - All Rights Reserved.
The item has been added to your basket