---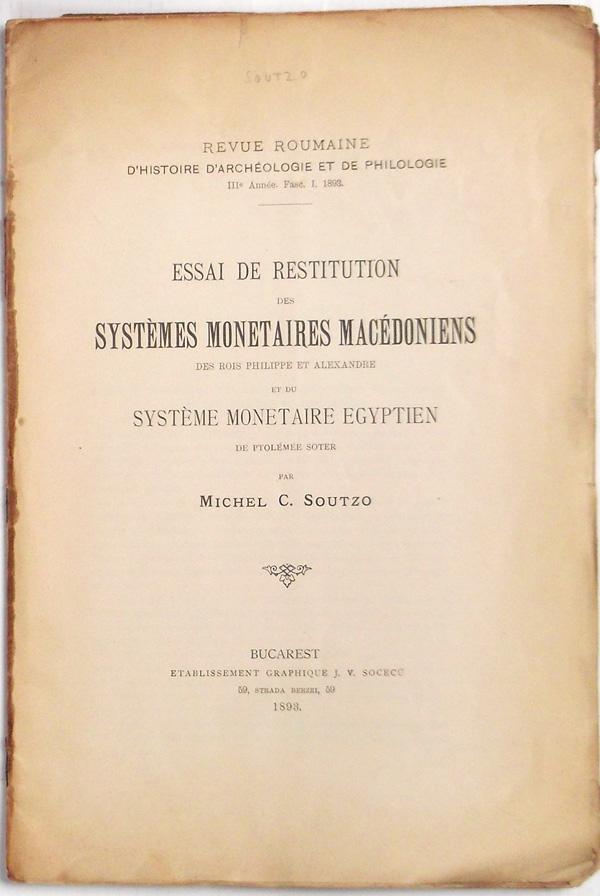 Systemes Monetaires Macedoniens et du Systeme monetaire Egyptien.
---
Michel C Soutzo. Published in Revue Roumaine D'Histoire D'Archaélogie et de Philologie, Bucarest, 1893. 18pp + 2 b&w plates. 182 x 285mm. Edges browning, corners bent and dog-eared, missing the original thin paper cover. From the library of Prof. Jean Lafaurie.
The complete title is 'Essai de Restitution des Systèmes Monetaires Macédoniens des rois Philippe et Alexander et du Système monétaire Egyptien de Ptolémée Soter.
---
The contents of this website including images are Copyright 2020 Galata - All Rights Reserved.
The item has been added to your basket