---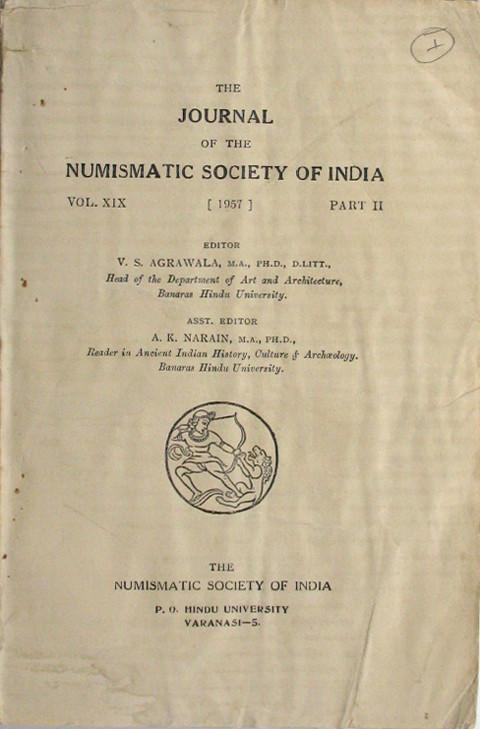 The Journal of the Numismatic Society of India. 1957. Part II.
---
V S Agrawala and A K Narain (contributing editors.)  1957  PB  117 pages + 5 plates.
Contains: Notes on the Chronology of the Punch-marked coins, Interesting silver Punch-marked coins from Madhya Pradesh, Apollodous and his Coins, Notes on the Gupta Coinage - I  Chandragupta I - Kumaradevi coin-type. Taxila Evidence on the Datingof the Punch-marked Coins, and muich else besides.
The first two pages are stuck together and the next 60 pr so pages creased by damp, decreasing to a slight crinkle. 
---
The contents of this website including images are Copyright 2020 Galata - All Rights Reserved.
The item has been added to your basket