---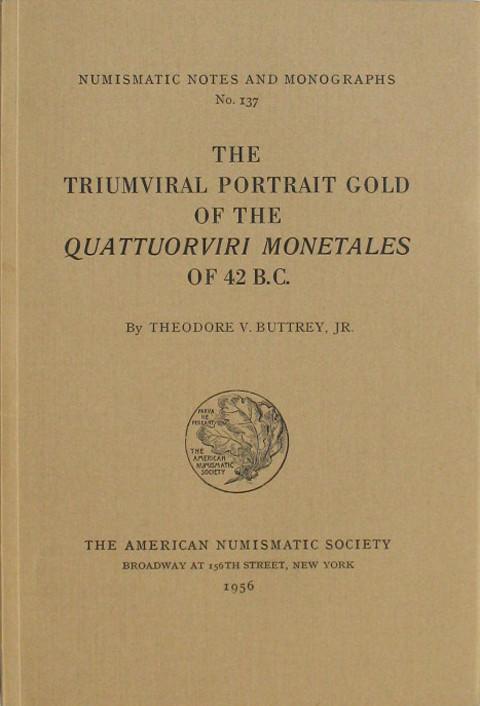 The Triumviral Portrait Gold of the Quattuorviri Monetales of 42 BC. Almost as new.
---
Theodore V Buttrey Jr. 1956  PB  70 pages + 9 plates.
No. 137 in the Numismatic Notes and Monographs series of the ANS.
There is difficulty in establishing the chronology of the moneyers of the Roman Republic. The author looks at four moneyers: Publius Clodius, Lucius Livineius Regulus, Lucius Mussidius Longus and Caius Vibius Varus and by scientific means and logical arguments arrives at a conclusion.
Neat !
Almost as new.
---
The contents of this website including images are Copyright 2020 Galata - All Rights Reserved.
The item has been added to your basket