---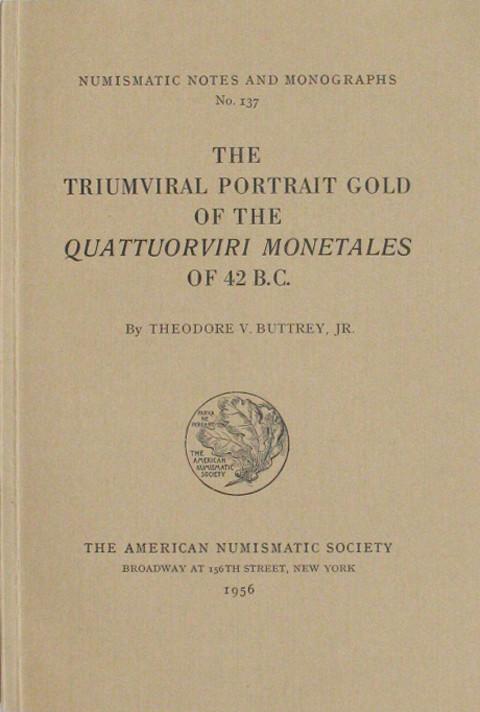 The Triumviral Portrait Gold of the Quattuorviri Monetales of 42 BC. Dealer's stamp on half title.
---
Theodore V Buttrey Jr. New York. 1956. No. 137 in the Numismatic Notes and Monographs series of the ANS.  PB  70 pages + 9 plates. 150 x 230 mm
It is difficult to establish the chronology of the moneyers of the Roman Republic. This book looks at four moneyers: Publius Clodius, Lucius Livineius Regulus, Lucius Mussidius Longus and Caius Vibius Varus and by scientific means and logical arguments arrives at a conclusion. Clever !
A dealer's library stamp on the half title, otherwise more or less as new.
---
The contents of this website including images are Copyright 2020 Galata - All Rights Reserved.
The item has been added to your basket