---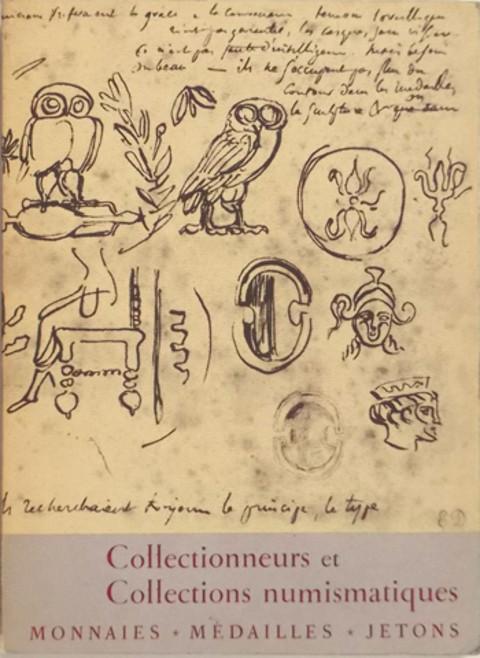 Collectionneurs et Collections Numismatiques : Monnaies, Medailles et Jetons.
---
Catalogue for an Exhibition/Competition organised by the Département des monnaies, médailles et antiques of the Bibliothèque nationale, Paris, the Société française de numismatique, and the French Mint, and its museum. It was held at the Musée de la monnaie, Paris, May - September, 1968.  PB  xxx  + 361 pages.  180 x 238mm. The book is well illustrated throughout by numerous plates and in text illustrations presenting to the reader many of the pieces in the exhibition.  It is a wonderful example of 1960s French pomposity meeting arty-farty design and Gallic obfuscation.  For example, the  four-page long list of contents (due to the overly large 'artistic' typeface employed) is cunningly hidden at the rear of the book where the listing of officials and self-important functionaries ought to be !  Nowhere to be found among all the crap is the really important bit - the name of the person who did the job of editor !
1 - Collectionneurs et Collections. 2 - Monnaies Grecques et Gauloises. 3 - Monnaies Romaines. 4 - Monnaies et Sceaux du Moyen Age. 5 - Monnaies Modernes et Contemporaines. 6 - Papier-Monnaie. 7 - Monnaies, Médailles et Jetons. 8 - Métrologie et Folklore.
Spine sunned and the top a little dusty, otherwise this important volume is good and clean and from the library of Philip Grierson. 
---
The contents of this website including images are Copyright 2020 Galata - All Rights Reserved.
The item has been added to your basket